The NeoJurassic Podcast : The Wild Possibilities of a Jurassic World
"Dinosaurs and man, two species separated by sixty-five million years of evolution have just been suddenly thrown back into the mix together. How can we possibly have the slightest idea what to expect?" That's a question I haven't been able to stop thinking about since Alan Grant first posed it back in the summer of 93. Throughout the course of this season, we'll be exploring some of the many fascinating questions that just might arise in a world shared by mankind and dinosaurs alike. As I am but a committed super fan with many more questions than answers, we'll of course be taking these questions on with the help of an array of experts: paleontologists, zoologists, paleoartists, crispr conservationists, animal behaviorists, ecologists, and many others. Together, we'll be exploring the scientific realities of their work, unexplored concepts from Michael Crichton's novels & what surprising new developments we might be seeing in the very near future of the 'Jurassic' franchise.
Episodes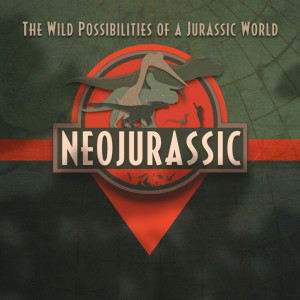 Wednesday May 12, 2021
Wednesday May 12, 2021
The NeoJurassic Podcast Episode 0111 : PaleoAccuracy at Big Rock with Ethan Storrer Ethan Storrer, beyond being a very good friend of the show, is a Vertebrate Paleontology student working as a field paleontologist at a private prep lab in Utah and the man (at least in part) responsible for the more scientifically accurate bits of 'Battle at Big Rock's hangry adult Allosaurus!  Together we'll be discussing his experience guiding Universal back to the light with their Allosaurus design, the thrills of field paleontology, and why the future success of the Jurassic franchise is dependent on paleoartists!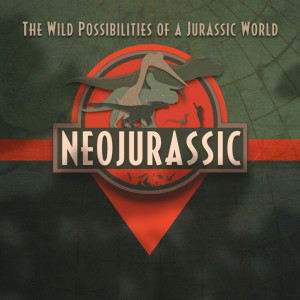 Sunday May 30, 2021
Sunday May 30, 2021
Best in Slot   Professional Gamer & YouTuber, Conor Dalgarno, is basically living The John Hammond Dream building beautiful dinosaur parks & elaborate zoos for a living. No less than 762,000 subscribers return again and again to his YouTube channel, Best in Slot, as Conor develops countless parks, zoos & habitats across games like Jurassic World Evolution, Planet Zoo & the upcoming Prehistoric Kingdom. Conor shares his experience with just about every dinosaur game created, the third season of Jurassic World : Camp Cretaceous, and what he's looking forward to in the future of dinosaur games and beyond.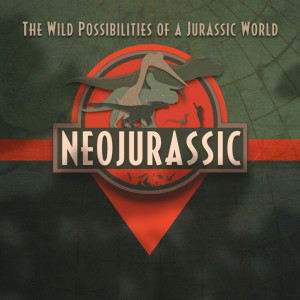 Wednesday Jun 23, 2021
Wednesday Jun 23, 2021
Theme park journalist, podcaster, and Jurassic fan, Alicia Stella is our guide for a detailed tour through the many proposed jurassic attractions that never quite made the light of day as well as some interesting history on the ones that did. Later Alicia & Bri share their own hopes and expectations for what the future may hold for 'Jurassic' theme park attractions.   \Season One Finale/ The NeoJurassic Podcast will return for Season 2 later this year!